SLITHERBOP ON THE WEBS!!!
You can call me Slither or George!
I'm 24 and I live in Saskatchewan, Canada. I'm First Nations Cree. My birthday is October 9th. I'm a nonbinary dude and my pronouns are HE/THEY
I make drawings and stuff online, most of my work is of my original characters for the stories I'm making! I also make fanarts for things I love!
Thank you for viewing have an epic day!!!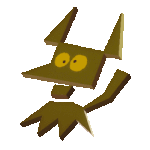 You can support me on Ko-fi and buy art prints on Inprnt... Commissions are closed!
Twitter ♢ Instagram ♢ Tumblr ♢ YouTube ♢ ToyHouse ♢ E-mail
I'm sure there will be more to this site someday...